You're just 10 minutes away from coping skills clarity with…
The Umbrella Skills Assessment
Supporting kids in growing their Umbrella Skills starts with you!
In this 10 minute assessment, you'll take a snapshot of your positive coping skills. Your results will help you create a simple plan for how to prioritize your well-being.
Kids listen when they see
you're learning, too.
Whether you've got kids of your own or you're an administrator or educator in a school, you've probably seen kids get tired of everything being about them and their issues. They check out, get frustrated, and push back when they're under pressure to change or improve.
When you understand your umbrella and actively work on your skills, kids will notice you growing alongside them and setting an example they want to follow. We invite you to share the Umbrella Assessment with them, too!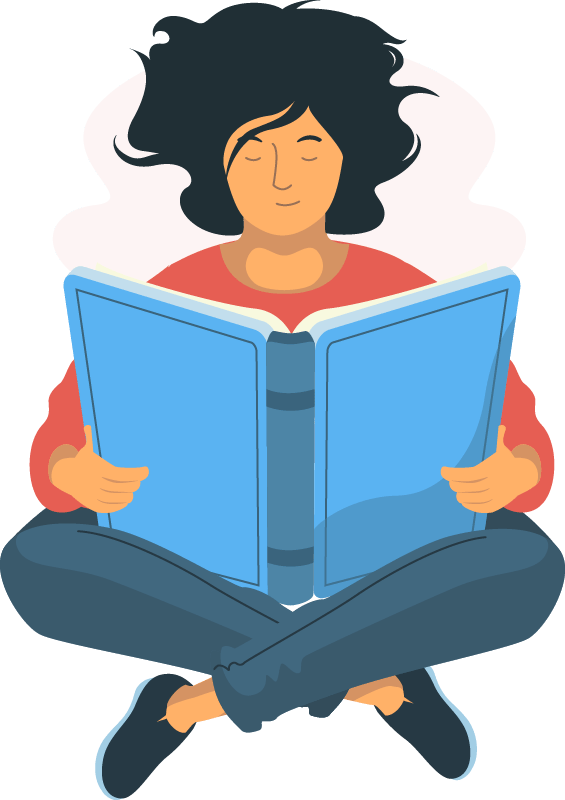 "Enthusiasm is common. Endurance is rare."
― Angela Duckworth
After this assessment, you'll receive a guide that will walk you through how to emphasize your strongest skills and grow your weaker ones.
Stick your completed Umbrella Assessment on the fridge, and then get to work practicing the skills that are missing!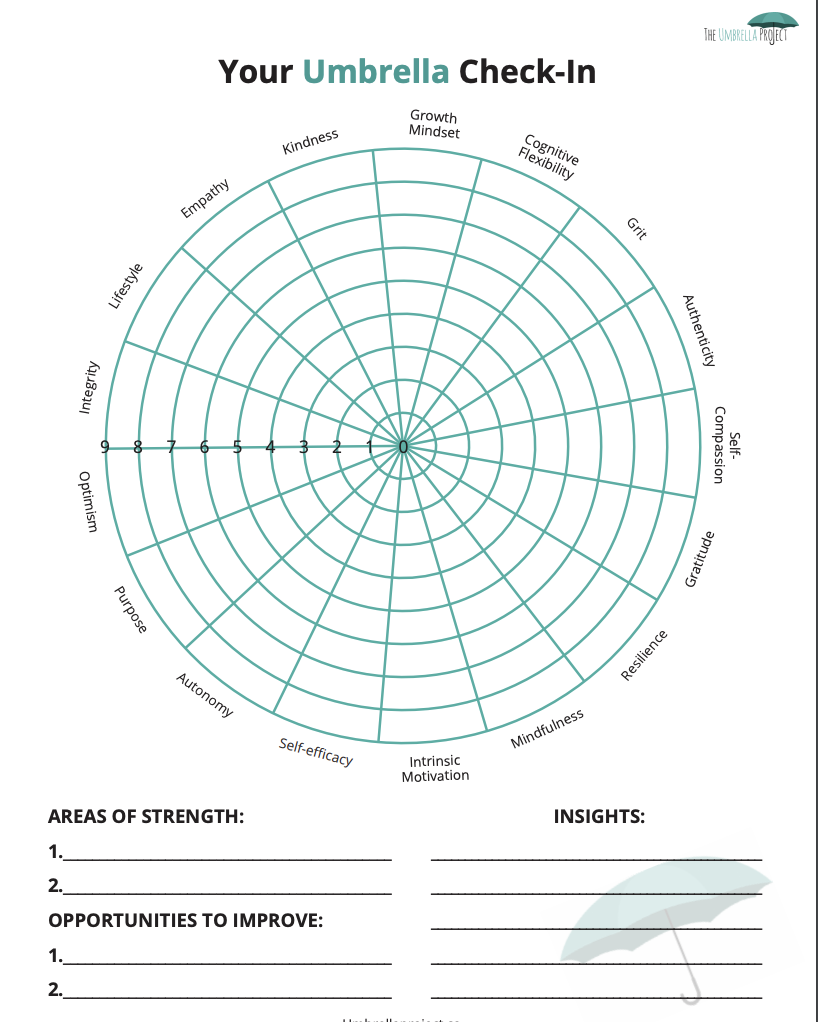 As you practice your skills, you'll be able to:
Set an example for your kids or students.
Maximize your parenting impact and educational influence.
Successfully manage stress with positive coping skills.
Reduce anxiety about challenges you may encounter.
Proactively tailor your positive coping skills practice and parenting/education to match your children or students' needs.
Once you've completed your own assessment, share the assessment with your kids and other family members and encourage them to take it as well!
The 18 Umbrella Skills you'll find inside The Umbrella Effect:
Empathy Gratitude Growth Mindset Mindfulness Kindess Intrinsic Motivation Authenticity Grit Self-Efficacy Resilience Purpose Autonomy Cognitive Flexibility Self-Compassion Realistic Optimism Integrity Healthy Lifestyle Mastery