In an ideal classroom environment, students are engaged and excited about their learning. Using the walls and bulletin boards in the classroom is a powerful way to promote this learning in a non-threatening way. Interactive bulletin boards provide opportunities for students to engage and add content.
With reference to students learning the Umbrella Project skills through listening to and reading stories, using your bulletin boards to promote the monthly skill is an excellent way to further the learning for your students. Consider providing quick and easy to read stories that incorporate examples of the monthly theme. Students can then read, relate, share opinions, and learn from these stories.
Here are some examples of interactive bulletin boards using the Umbrella Project monthly themes: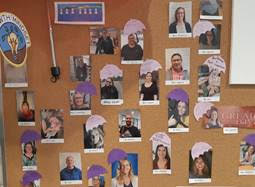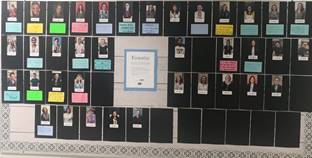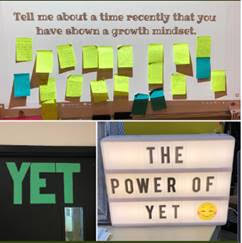 In the Capacity Building Series document entitled "The Third Teacher" (Ministry of Education – Ontario), there are many examples of how to use the classroom environment to promote learning:
"A classroom that is functioning successfully as a third teacher will be responsive to the children's interests, provide opportunities for children to make their thinking visible and then foster further learning and engagement." (Capacity Building Series – The Third Teacher, 2012, p. 67)
Share your class interactive bulletin boards with us on Twitter @umbrellapjct!