This blog post is written by one of our Umbrella Educators, Meaghan Crowe from St. Peter Catholic Elementary School. Read to know how they celebrate Grit!
---
At the beginning of each month, we hold a virtual assembly to introduce the new Umbrella Skill. We show a video to demonstrate what the skill looks like and end with an activity for students to complete in their classes. For Grit, students will be asked to make a goal they would like to achieve each week. They will then brainstorm the steps that are required to achieve their goal.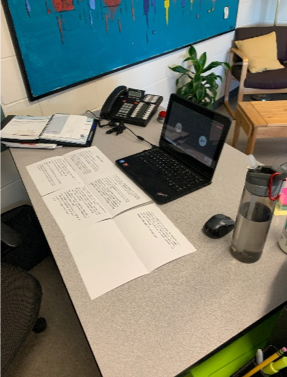 At St. Peter, we have a bulletin board featuring The Umbrella Project in the front foyer. On it are pictures of each of the staff members and the monthly skill. Beside each staff member's picture is a small umbrella. Each month the staff writes something reflective of the skill that is personal to them. For Grit, each staff member will write one goal that they wish to achieve.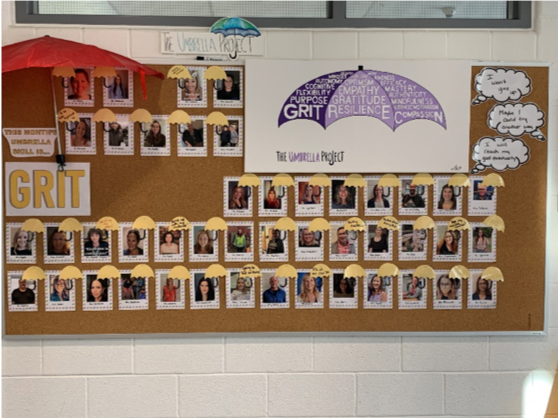 Each month teachers receive a Links and Resources document that compiles each of the video links in the monthly lesson plans provided by The Umbrella Project. As included are all of the suggested readings along with links to YouTube videos of read alouds on each book. Finally, there are relevant quotes included in the document for teachers to use as conversation starters with students.
We also provide daily tweets linked to the St. Peter Twitter account that provides families with information about Grit, links to videos and read alouds, tips for teaching Grit, and inspirational quotes.
From there, teachers take on the job of applying the skill to daily learning and reinforcing its use throughout the month!
---
If you want to share how your school is running The Umbrella Project in your school, contact me!