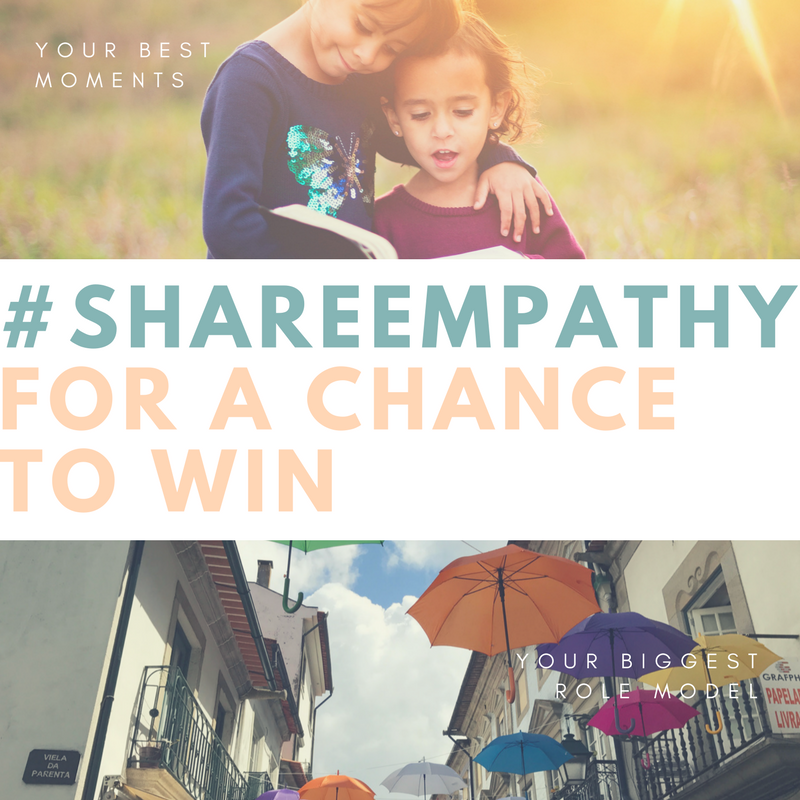 As we come to the end of our first month of empathy skill-building tips, we're inviting you to #shareempathy in our exciting new contest.
Details:
Post a picture, phrase or story on Facebook or Twitter which represents your best moment building empathy, or represents someone in your life who is your empathy role model.
Include the hashtag #shareempathy in your post.
One (1) person's social media post will be randomly selected to win a 'Design Your Own Umbrella' (see the product on our store here).
We can't wait to see and celebrate your empathy experiences!
Deadline to share your experiences on social media for a chance to win is Friday November 3rd at 9pm EST.