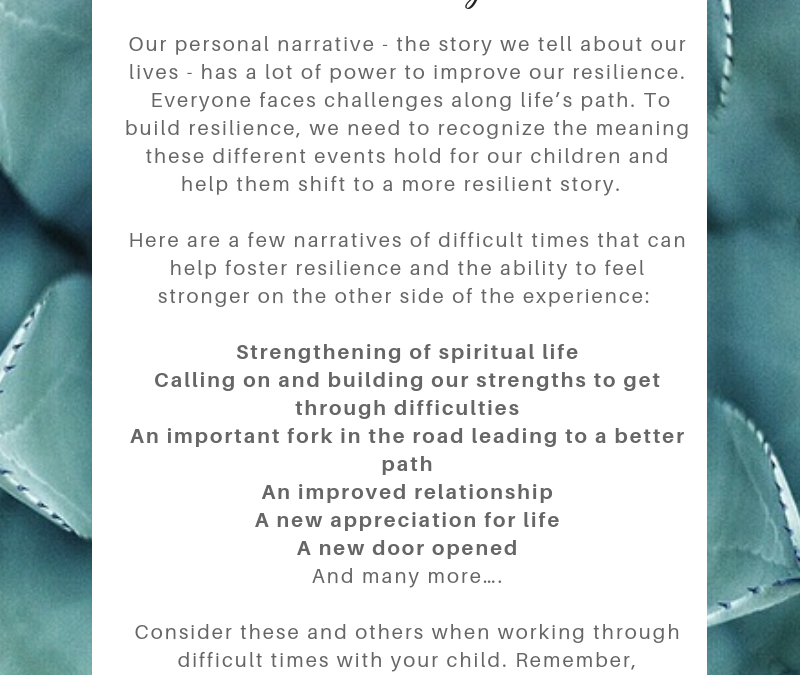 Our personal narrative – the story we tell about our lives – has a lot of power to improve our resilience. Everyone faces challenges along life's path. To build resilience, we need to recognize the meaning these different events hold for our child and help them shift to a more resilient story.
Here are a few narratives of difficult times that can help foster resilience and the ability to feel stronger on the other side of the experience:
Strengthening of spiritual life
Calling on and building our strengths to get through difficulties
An important fork in the road leading to a better path
An improved relationship
A new appreciation for life
A new door opened
And many more….
Consider these and others when working through difficult times with your child. Remember, resilience isn't "not feeling the sad, mad, frustrated, hurt feelings." These feelings are important and should be felt. Resilience is about believing that sunny days are waiting on the other side of the rain.