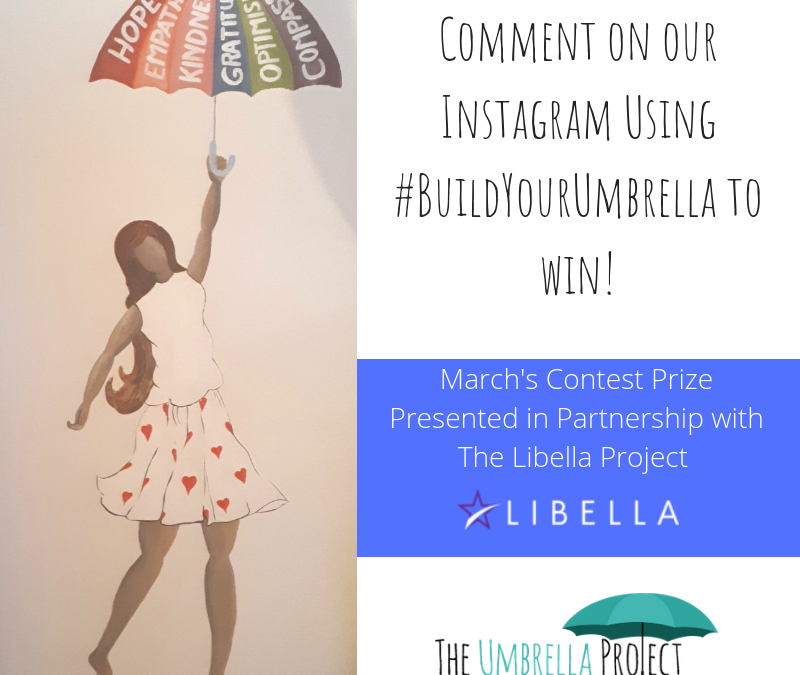 March is here and the kids will soon be wearing muddy boots, rain coats, and dancing in the rain.
As we prepare for this joyful spring season, we are inviting educators, parents, and communities to enter our exciting March contest.
Comment on any of our Instagram (@umbrellapjct) posts with the hashtag #BuildYourUmbrella. Entries will be accepted until March 31st 2019 at midnight.
Share with us how you are building resilience and wellbeing for your family. For example: you can let us know what your favourite Umbrella Skill is or how you're actively building your umbrella this season.
We will be selecting one lucky winner to receive a beautiful, hand painted doorskin by our friends at The Libella Project. The Libella Project recognizes the washroom as a space of safety and peace for students in troubled times. They are working to make the washroom an even more supportive space by painting positive messages on the bathroom stalls.
Learn more on their website HERE.