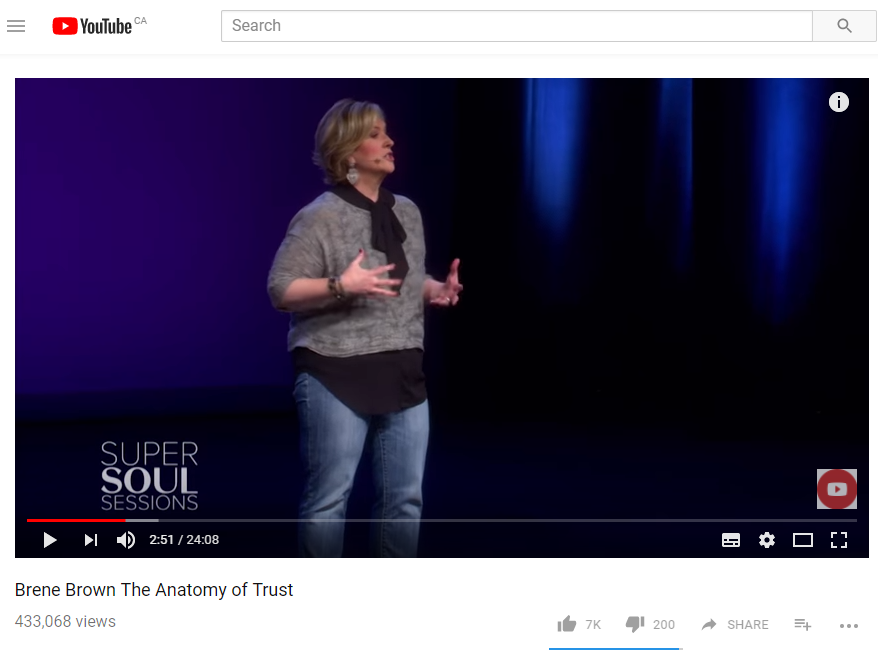 Do you know how to build trust?  Trust is one of the most powerful parenting and relationship tools we have and is essential to giving and receiving empathy.  Critical as our children get older, it is a huge piece of the connection we form that helps to give our words power and guide them through life's storms.
This video is a great check up on the essential qualities of trust by Brene Brown. Click here to view the video.
Are you struggling with trust in any of your relationships?  This video will help you breakdown which pieces might need a little TLC.